Samsung's first foldable smartphone to reportedly launch in Q3-Q4 this year
"Samsung's foldable phone will sport a hinge, which will allow it to be folded like a wallet"
Several reports last year had suggested that Samsung would be launching its first smartphone with a foldable display sometime in 2017. The phone is reportedly codenamed Project Valley, and might be launched under the name Galaxy X. Now a new rumour out of China suggests that the company will unveil its first foldable smartphones in the third or fourth quarter of this year.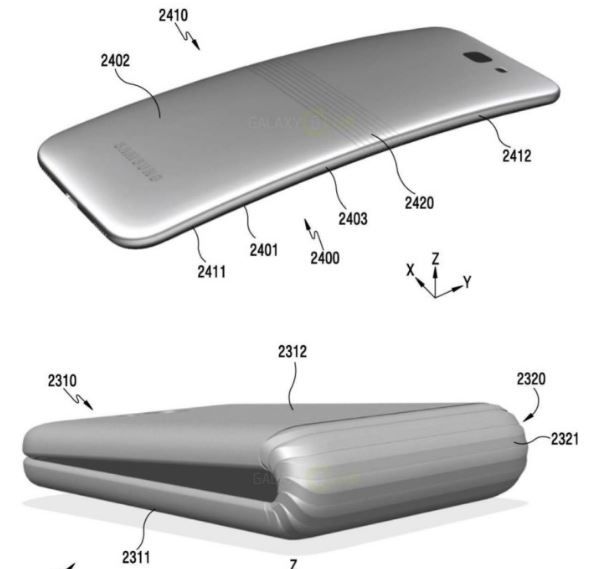 The rumour came in the form of a post on Weibo (Chinese equivalent of Twitter). It gives a time-frame of the launch, but doesn't provide an exact date or month. There aren't many details about the alleged Samsung Galaxy X are available at the moment. However, a couple of recent patent applications by the brand gave us a glimpse of the possible design.
The patent applications suggest that Samsung's foldable smartphone will feature a hinge, which will allow its display to be folded like a wallet. The phone is expected to arrive with various biometric security options like fingers, face, and palm, among others.